Jamie Ashforth is a visual artist based in Toronto, Ontario. She has exhibited in a number of group and solo exhibitions in Central and Eastern Canada and holds a Bachelor of Fine Arts from Concordia University, Montréal, Québec.
Jamie is well-versed in a number mediums and is currently working predominantly in acrylic and watercolour painting. She enjoys spontaneity in her creative process and finds that employing unpredictability helps bring her images to life.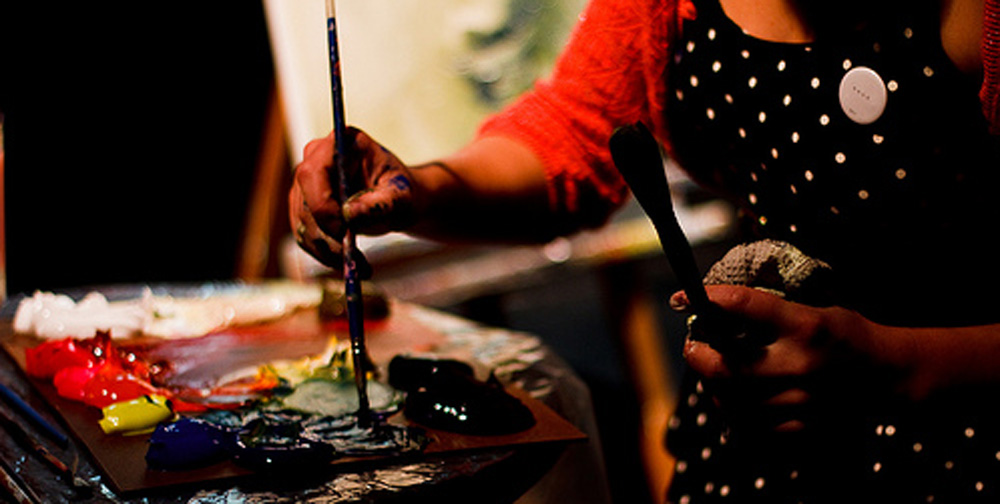 ---
JAMIE ASHFORTH ARTIST STATEMENT
A house is painted without its surrounding topography. Pores of skin are printed but not the entire body. A swatch of fabric is framed alone rather than keeping the piece of clothing intact. The isolation in Jamie's compositions is intentional. By omitting pieces that make a complete and clearly understandable picture, the fragment that remains is displaced, suspended and isolated. Like a memory.
Jamie's subject matter – bodies, shelters, animals – are specific enough that they evoke familiarity, but vague enough that the viewer can impose their own storyline onto the image; a co-created narrative.
---
REVIEWS
At once intimate, sparse, muted, an anticipation without needing more, Jamie's works are rich, sweet and humming with life. Floating images, entirely rooted, elusive senses evoking the story untold while remaining tangible through their tactility, their texture and their perception. Jillian Messervey